Q people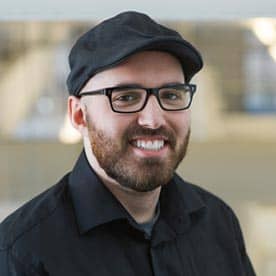 Dave Whyte
Practice Lead, Media
Qmate since 2012-ish
What is your perfect work day or work week?
Short.
Why Quarry for you?
Hands down, the Quarry culture. When I walk through the doors every morning, I'm continuously reminded of my environment and how lucky I am to be a part of it. It's a hard thing to put into words, but it surrounds me as soon as I walk through the door every morning.
Would you rather go into outer space or to the depths of the ocean?
Probably outer space, because then no one would hear me screaming like my life depended on it.