Q people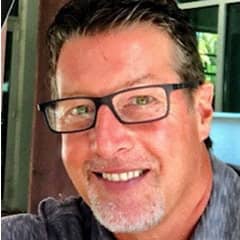 James Betteridge
Senior Content Creator
Qmate since 2021-ish
What quality do you most value in your teammates?
I believe that you don't need a number on your back to be a valuable team player. At Quarry, we have a genuine respect for each other and an understanding that great results are a true team effort. You can always count on support and collaboration across departments, which not only helps every individual to achieve their full potential, but also creates the best possible work for our clients.
Why Quarry for you? (What brought you here? What keeps you engaged?)
One of the things that attracted me most to Quarry was how incredibly strategically driven everything is. The martech and planning behind every program is truly leading edge. It's inspiring to know that the content you're creating will be hyper-targeted to engage with precisely the right audience, which is just one of the reasons why our programs are so effective. Plus there's a diverse range of clients so we always have a fresh creative challenge.
What would you say to the decision maker at a business that was looking for an ABM agency?
Have lunch with one of our client service specialists. By the time the appetizer arrives, you'll have learned enough about how Quarry can connect you with exactly the right customers for your product or service that you'll be scheduling a team meeting back at the shop to make it happen.