Q people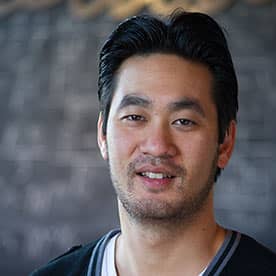 Justin Wong
Marketing Automation Specialist; Technical Lead
Qmate since 2014-ish
How do you stay sharp?
A large Dark Roast Double Double.
What quality do you most value in your teammates?
Their passion.
Why Quarry for you? (What brought you here? What keeps you engaged?)
The people and their talent. I am very proud and privileged to work alongside some of the most dedicated and skilled individuals, where, truly, a collaborative team effort not only dictates the tremendous quality of work we produce, but also the success of our clients. People care about that here.