Q people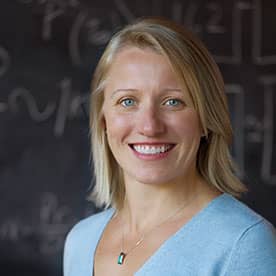 Mandey Moote
Managing Director, Experiences
Qmate since 2007-ish
What is your perfect work week?
My perfect work week is one where I get to connect with all my team members and all my clients, and in some way, provide them with something useful. It would make for a busy week, but I'm at my best when I'm busy.
Why Quarry for you? (What brought you here? What keeps you engaged?)
I'm at Quarry because, having worked in some other places, I realize how different and special Quarry is. We produce work that I really believe in and can passionately support. We always do what's right for our clients' businesses—and that makes me proud to be a part of the team. I also love the people I work with. They are great collaborators, super smart, authentic and fun.
Would you rather go into outer space or to the depths of the ocean? Why?
I'd love to go to the depths of the ocean. I know there is life there (though it may seem alien) and there is so much wonder about a part of our planet that is barely explored. It feels so close to us, yet out of reach—plus, I already scuba dive.