Q people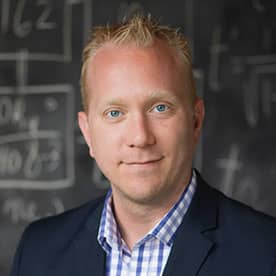 Michael Palmer
Group Director, Buyer Experience
Qmate since 2015-ish
How do you stay sharp?
It's incredibly important in this industry to stay sharp and ahead of the competition—always searching for "what's next" and how you can interject that into helping transform a client's brand. I do this by reading industry news and technology sites in addition to downloading the latest mobile apps. Mobile has become such an influence in our business—not just in terms of design, but how customers can have a deep engagement with a brand.
What is your perfect work day/work week?
My perfect work day/week is when I can lead and inspire the team and remove any barriers in front of them. When they have this freedom, great work is produced. Nothing is more exciting than seeing your team energized and excited about a project.
What quality do you most value in your teammates?
Striving for greatness. I also love that everyone truly lives Quarry's value system. You feel that we're all in it together—to imagine and build great things for our clients, and respect and support each other while we're doing it.
What is the last book you read and would you recommend it?
One of the last books I read was Home Depot's How to Build a Deck series. I recently took it upon myself to build a large, two-level deck at home, and while at the time I had never used power tools much before, I was amazed with what you can actually do when you live outside your comfort zone, and just go for it (with a little guidance and instructions of course). Since then I've managed to build tables and other furniture—something I never dreamed of doing before.
If there's something you'd like to try, read up and go for it—but remember to always wear safety glasses! ;)