Q people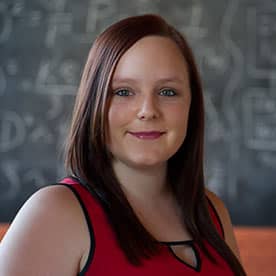 Michelle MacNaughton
Sr. Project Lead, Clients Results
Qmate since 2014-ish
Why Quarry for you?
Quarry gives me the opportunity to work with amazing teammates, who are intelligent, enthusiastic and creative. Our team works collaboratively and is always pushing me to be the best I can be and our reputation as an organization brings in exciting clients and interesting projects. Working at Quarry has been one of the best decisions I have made. It is not just a career but a lifestyle!
What is your perfect work day/work week?
Busy, and organized. I love being in an active and fast paced work environment. I need to have tackled a challenging problem, completed a project and had a blast while doing it for my week to be a success!
What is the last book you read and would you recommend it?
Me Before You by Jojo Moyes. It's witty, romantic, a bit controversial and tragic all at once. It's a great read for people who are looking to disconnect from their life and immerse themselves in someone else's – from a fictional standpoint that is.
How do you stay sharp?
I think having the perfect work/life balance is crucial for staying sharp in our industry. I like spending my evenings and weekends with my family, enjoying good food & wine, reading fictional novels in the bath and playing with my puppy. There is nothing better than starting each day refreshed and recharged.
Would you rather go into outer space or to the depths of the ocean? Why?
Outer space. It's so vast and unexplored. You could say the same about the ocean, but I have an immense fear of drowning, plus it would also be super cool to float around in space!