Q people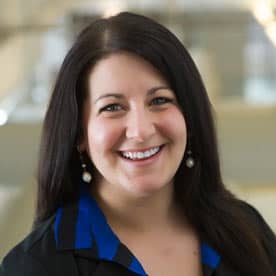 Nicole Boss
Project Lead, Client Results
Qmate since 2014-ish
What is your perfect work day/work week?
My perfect work week has me doing a little bit of everything for each of my clients. One of the main draws of working at an agency was the opportunity to work in a number of different industries on a wide range of projects. If I can help produce an annual report for a local community organization, a digital campaign for a financial consulting company and a strategic plan for a national organization then it's been a great (and busy) week.
What quality do you most value in your teammates?
The ability to always imagine something better. Sure it sounds cliché but when you can trust your teammates to always be producing their best work and pushing the boundaries of what's expected, it's an inspiring environment to work in (admittedly, this was not any less cliché).
Would you rather go into outer space or to the depths of the ocean? Why?
Definitely outer space! Up until gr. 11 physics, I was convinced I was destined to grow up and be an astronaut. Unfortunately, a pretty good grasp of physics is required for the space program… despite this minor detail, my curiosity for the unknown of outer space hasn't faltered.