Ah, spring! It's when we collectively shake off those long dark days of trying to avoid severe frostbite and re-emerge and start to rediscover our landscape.
That's exactly how I felt coming away from this year's Fast Forward, the Video Marketing and Sales Summit virtual event, hosted by Quarry's video platform partner Vidyard. When it comes to making video a core competency of a modern B2B business, there's a fresh outlook of exciting possibilities waiting to be explored.
The age of the "Connected Customer" and pervasive online video presents new opportunities for how we tell our stories, engage with our customers and accelerate the success of our teams.
Here are my top three takeaways from this year's event.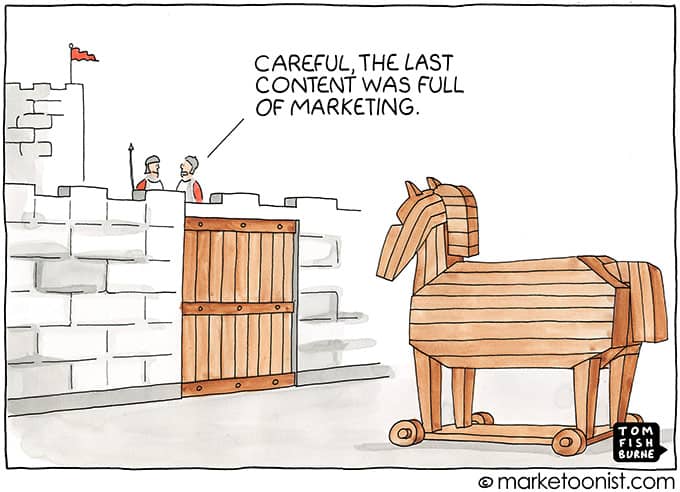 Video marketing = Content marketing
Is it just me or was 2016 the year when online video went completely bonkers? One billion hours of YouTube video watched every day made YouTube the second largest search engine on the planet. Mark Zuckerberg and Facebook went "all in" on video and the most popular mobile apps were all about creating and sharing video.
So it didn't come as a shock for me to hear Vala Afshar — Chief Digital Evangelist at Salesforce, Host of DisrupTV ( @ValaAfshar) — declare that in the age of the "Connected Customer," online video has become the number one way that buyers want to learn about your brand, products and services.
We just love sharing great stories and we celebrate great storytellers — it's as if our need for stories is hardwired into our DNA. Jay Baer, New York Times bestselling author and President of Convince & Convert ( @JayBaer), drives this point home by sharing his insight on how crucial it is for modern B2B marketers to leverage video storytelling across the buyer/customer journey to build better customer relationships and move buyers from awareness to decision faster than ever.
Lights. Camera. Action. Cost is no longer a significant barrier to a successful video marketing strategy.
I marvel at how the technology that continues to fundamentally shape, and then reshape, our experiences also affords new and innovative ways to connect and tell compelling stories.
While there are no shortcuts in the customer insight and creative process needed for great storytelling, technology has certainly made shooting and editing video more accessible and affordable. For some uses, videos that used to require tens of thousands of dollars in hardware and software can now be shot, edited and published from the smartphone in your pocket.
So what does that mean for modern B2B marketers?
Andrei Vexler, Video Production Manager at B2B tech leader Ceridian, underscored that while technology significantly reduces costs and can democratize video creation, investment is needed to closely align your marketing and video production to achieve the broadest impact, whether done internally, with your agency or a combination of both.
With new technology reducing costs and complexity — and video content playing an increasingly crucial role in the success of B2B marketing — perhaps it is no longer a question of "can we afford to do this?," it's now a question of "can we afford not to do this?"
Video marketing — Measuring what matters most
During his presentation Using Video Analytics & Content Personalization to Produce Big Returns on Video, Michael Ballard, Sr. Manager of Digital Marketing at Lenovo (@mballard5574), poses a fundamentally important question: "How do we pay our bills in Marketing?" And to an ever increasing degree for video marketing, paying those bills comes down to measuring what matters most. So, what are the three most important things to measure with video?
Video analytics (e.g., view time, views per channel, geography and demographics to optimize your content and distribution channels)
Audience insights, by individual viewer, to understand who's watching what and how engaged they are
Business impact, to assess the contribution your video content is making to leads, opportunities and revenue
With an effective measurement strategy in place, Ballard and his team were not only able to fine-tune their content and audience targeting, but began to see a substantial lift in engagement from video innovations such as Vidyard's personalized video tool within their campaigns.
To get a fast recap of the hottest talks from the Fast Forward 2017 event, check out our #KeynoteInks video of Jay Baer, Matt Heinz and Vala Afshar below. Each Keynote Ink™ condenses speakers' ideas and energy into one fantastic visual summary.