Did you know that, according to IBM, the amount of data in the world increased by 900% over the last two years? And with that onslaught of data, we now have new technologies—powered by machine learning, artificial intelligence and pattern recognition—to provide us with insights into how people search online. If you can get beyond the "creepy" factor, you'll realize how these data, combined with tools from Google, help us as marketers better target advertising to a B2B audience.
The beauty of the Google system is the way it's been implemented to align with the way marketers think and work.
In the offline world, we don't have this data. We may know the basic demographics of readers if we do print advertising or the traffic patterns for a billboard sign on the highway. But that's it. When we do print, it's with a goal to reach the biggest audience as frequently as possible. The fact is that offline advertising doesn't have the capabilities to target segmented audiences like online ads do.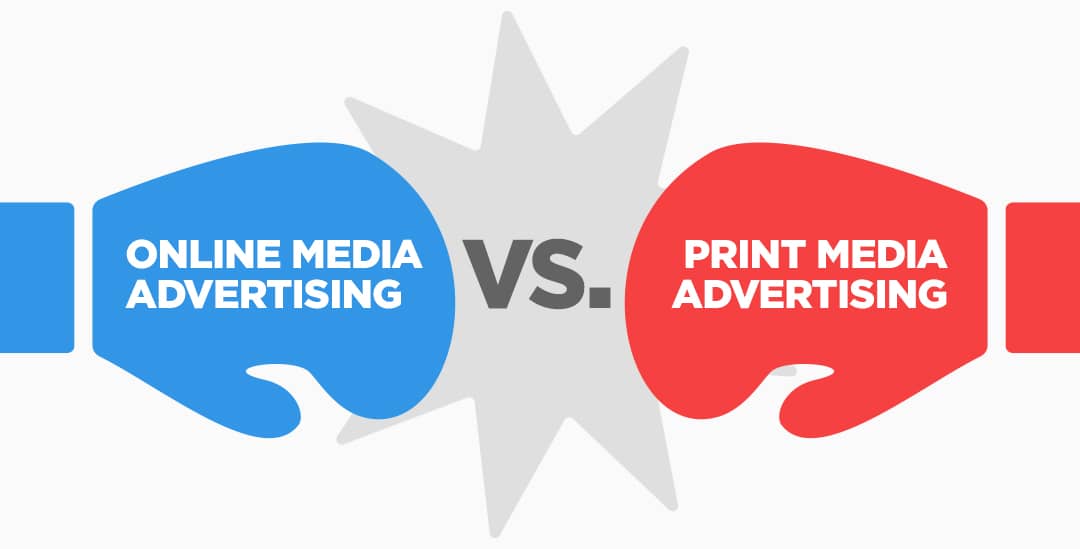 With Google AdWords, we have the capability to reach audiences based on what interests them and on their behavior online. This is in addition to the basic demographics of gender, age and income.
The beauty of the Google system is not just the way it helps us surface audience information, but the way it's been implemented to align with how marketers think and work. As a result, we've seen a positive ROI with campaigns using the high-quality audience data available with Google.
Start with strategy

Let's be clear: the online audience-segmenting features built into AdWords do not negate the need for strategies to help understand your audiences. (For instance, we use an ethnographic approach to personas.) This insight, applied across your marketing efforts, enables us to tailor messages for different customers. With AdWords specifically, we apply this knowledge when it comes time to select keywords and, in particular, create ad copy.
With re-engaging, or remarketing in AdWords, we target an audience that has already visited a client website.
Our AdWords campaign strategy depends on whether the goal is to re-engage an existing audience or expand that reach to prospective customers. With re-engaging, or remarketing in AdWords, we target an audience that has already visited a client website. These people need a reminder to come back and finish a conversion, such as completing and submitting a lead-gen form, or perhaps engage in a new type of conversion, such as demoing your software. Here, the ad creative gives people a fresh reason to come back, rather than regurgitating a general branding message they are already familiar with.
If your customer funnel has run dry, it's time to expand it, to refill the funnel. Although the ideal for any business is to constantly re-engage past customers (remember the old adage that it's cheaper to keep an old customer than to attract a new one), at some point, it's time to think about net new leads. That's where AdWords Similar Audiences comes into play. Similar Audiences are those people who look similar to your existing audience as determined by your remarketing list. We'll talk specifically about Similar Audiences in a follow-up post.
Get prepared

Before you begin an AdWords campaign that targets specific audiences, there's some initial work to be done on your website. Clients who use Google Analytics have the capability to collect data about the audience of their websites and to use this knowledge in conjunction with the data Google has available. And new data points are continually becoming available through the Google family of products.
But you can only get this data with proper tracking—which is why we encourage clients to install Google Analytics on their site before we begin strategizing for their SEM campaigns. Tracking enables you to build high-quality audience lists to use with AdWords. Better lists mean better campaigns.
Understand the opportunities

Here at Quarry, our SEM strategy is much more than "run an ad on Google." There are multiple platforms within AdWords with different ways to reach audiences, as you can see below.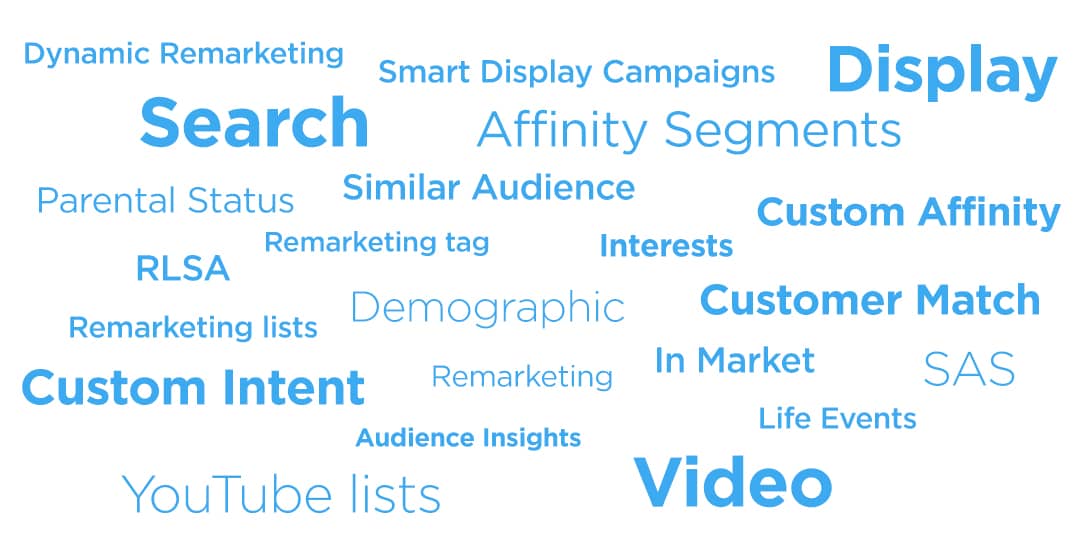 And within each of these platforms, AdWords helps B2B marketers refine their targeting. Here are some examples:
In Search campaigns, AdWords enables us to exclude certain keywords to help isolate business-related from consumer traffic. For instance, if we're running a campaign for an acne treatment aimed at dermatologists, not patients with acne, we could exclude keywords like "acne cure" and "acne drug" (keywords likely entered by a consumer), while focusing on medically precise terms like "acne medication" or "topical acne treatments."
The platform you choose will vary based on your marketing objectives and the KPIs you've selected.
With Display campaigns, we can layer our targeting, for instance, to ensure our sites appear on B2B-related websites (placement) and to target specific browsing behavior (interests).
In YouTube campaigns, we can use remarketing lists to specify that our video ads will preferentially be displayed to people who have visited the website but not converted. This is another medium for reinforcing your message to your existing audience.
The platform you choose will vary based on your marketing objectives and the KPIs you've selected. Since each platform offers different features, it's helpful to use more than one platform to meet audiences where they are and to reinforce your message in multiple ways.
Get audience insights

The audience insights report in AdWords is based on the remarketing lists you set up with Google Analytics. It provides additional information about the makeup of your list and helps find new audiences. This is an easy way to expand a current strategy with AdWords and to complement the offline work of defining personas. Remarketing not only re-engages people who have come to your site but also helps you find a new audience to fill that funnel.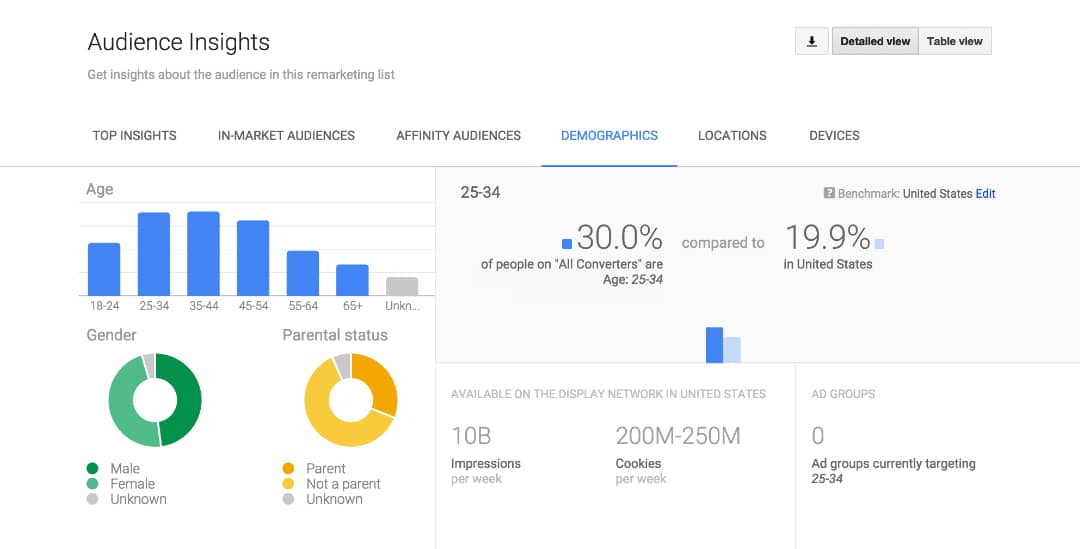 Next Steps
There are multiple platforms within the AdWords family with which to reach the right audience based on your business objectives. If you haven't installed Google Analytics and set up remarketing on your website, we encourage you to do that today. Since Google Analytics is not retroactive, you will only be able to collect data from today on. If you are ready to get started with an AdWords campaign or perhaps need to have your existing campaigns audited to determine if the right tactics for your business are in place, get in touch with Quarry. And stay tuned for our follow-up post on Similar Audiences.