As content marketing continues to remain at the forefront of B2B, marketers are strategically incorporating all avenues of inbound marketing to support the new era of content. Leading influencer marketing software provider, Onalytica, recently awarded Quarry a place on its list of Top 100 Content Marketing Brands of 2015. We joined the ranks of content marketing heavy-hitters like Content Marketing Institute (@CMIContent), NewsCred (@NewsCred), and Contently (@Contently). And we were one of the handful of full-service marketing agencies on the list.
Onalytica releases the list each year, measured by social influence. Here's how your company can be a Top 100 Content Marketing Brand for 2016.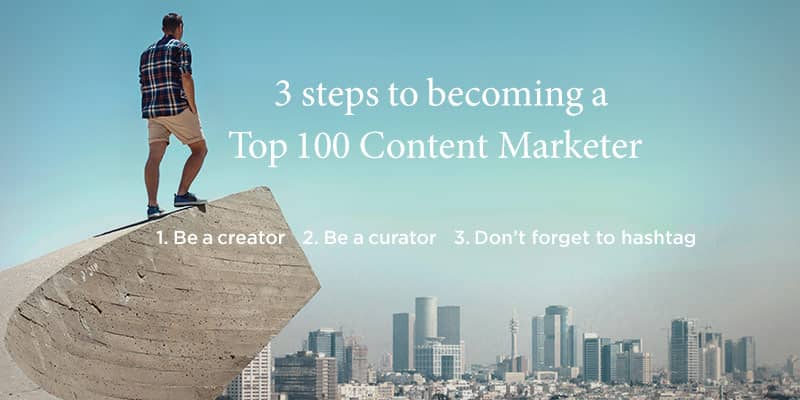 Be a creator
Content marketing is the most effective when companies ensure that a consistent flow of valuable content is reaching their customers and prospects. At Quarry, we maintain an editorial calendar of new 'Fresh Ideas' posts that are in the pipeline. We also have goals for publication frequency (once a week – check back again next week!). Of course, this requires no small dose of discipline, a topic we've posted about recently.
It's not easy to begin writing blog posts and white papers without significant planning and strategic alignment with your business goals. Once you have a clear goal in mind, the content will be easier to create, and the process will streamline. At Quarry, we use personas to drive many of our content decisions, using them as a litmus test to determine if our ideas for posts will resonate with our readers. (In the post Avoid personas that suck, we outline some of the principles of good personas that keep us honest.)
Be a curator
Not every brand can create 2-3 new pieces of content each week, so relevant content has to be found online. Look to industry thought leaders (the brands and influencers on Onalytica's list) and share the content that they are creating! We made the strategic decision to dedicate more of our social content to include posts about content marketing – a topic that our audience finds valuable. To find the best content marketing content worth sharing, subscribe to the top brand's newsletters. (Subtle hint: It's easy to sign up for the Quarry email update, if you haven't already).
Don't forget to hashtag
You have your best writers creating blog posts and white papers on content marketing, and your inbox is full of great resources from Social Media Examiner (@SMExaminer) and Uberflip (@Uberflip), so what's next? Onalytica's Top 100 list measures the social influence of posts using the hashtag #contentmarketing. While you need to increase your use of the hashtag on Twitter, it's only effective if the content you are sharing is relevant and engaging to the audience.
To increase engagement, tag the authors of your curated content (we always retweet mentions of our content), add a comment to a retweet or offer a unique perspective on an article. Avoid linking to clickbait or erroneously using the hashtag.
With these tips, we hope to see you on next year's Top 100 Content Marketing Brands list!