You're a marketing automation advocate. You're passionate about your platform and all it can do (and man, can it do a lot!). However, do you ever struggle to find a quick and easy way to socialize and educate others in your organization about marketing automation and its deep functionality? And, as you plan campaigns and programs, do you ever wonder, "
Am I truly tapping into my platforms full potential?
" In an effort to help Marketers in these situations, Quarry recently released this
Marketing Automation Mind Map.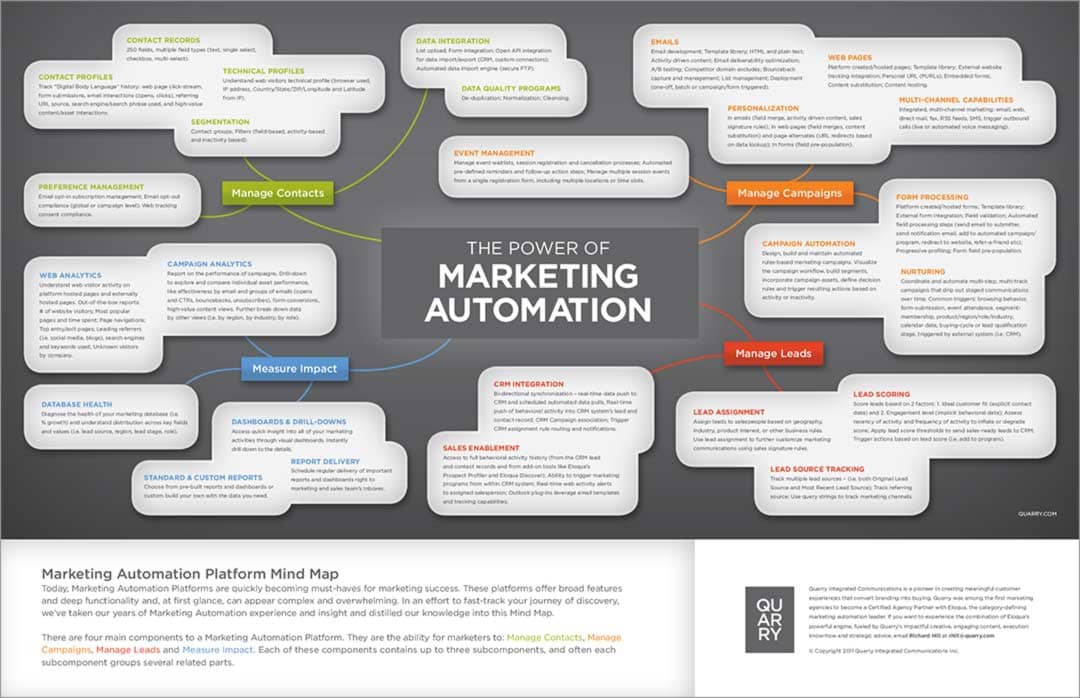 Think of this infographic as a quick and easy reference guide to help you (and others around you) better understand and leverage the power of marketing automation.
Download a print-ready PDF copy of the Mind Map
(no form required, really!)