When branding is inspired by insight into customers and employees, there isn't a hard line where a company's culture stops and its brand begins. The shared beliefs of employees directly affect the lived experiences created for (and with) customers. Acklands-Grainger recognized the power of engaging their customers and their employees simultaneously by celebrating true stories of a strong, mutually beneficial service culture.
With more than 350,000 products, 180 branches, and 3000+ team members, Acklands-Grainger is the largest distributor of industrial supplies in Canada. They've spent the last 125 years equipping Canadian businesses and institutions with everything from fasteners, tools and safety vests to light bulbs, first aid kits and toilet paper.
The size and scale of the organization are impressive. But sheer numbers are not how team members make their most important connections with customers. A "roll up your sleeves" willingness to lend a hand and a "whatever it takes" work ethic that, combined with their vast array of products and solutions, mean they just might be the nation's best problem solvers.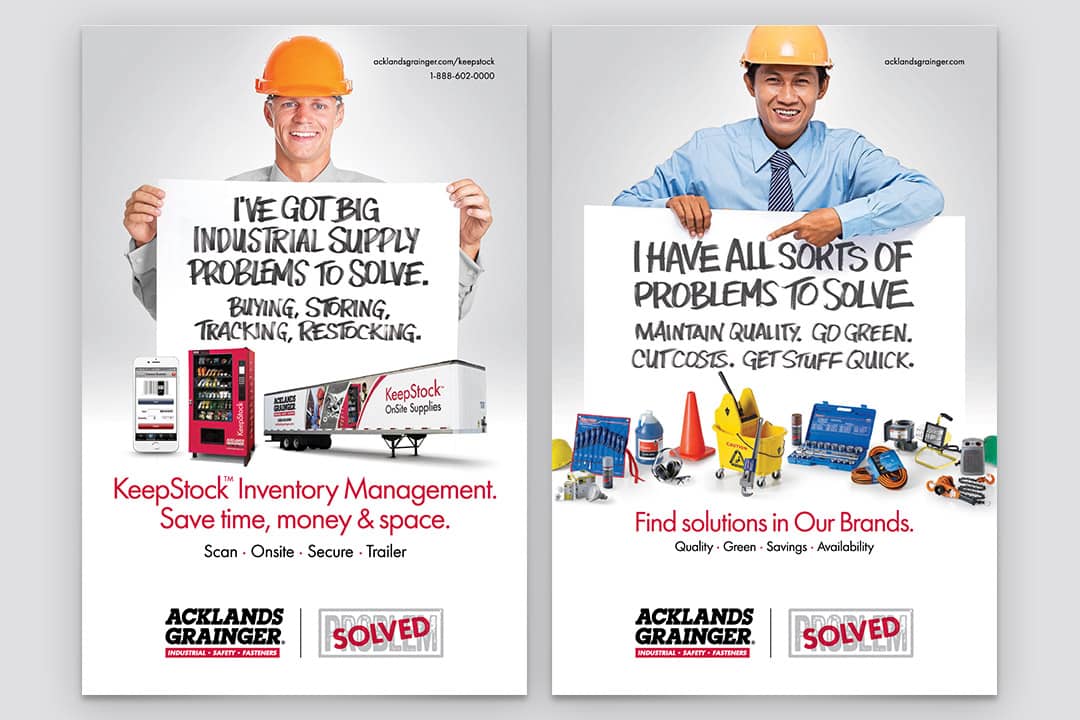 That casual observation became the leaping off point for the "Problems Solved" campaign, which celebrates the powerful symbiotic relationship that Acklands-Grainger enjoys with its customers. The campaign showcases its ability to provide not only a myriad of products but customized business services and solutions as well.
Only the voices of Acklands-Grainger team members could represent this unique "problem solved" attitude across a variety of situations in an authentic and credible way. With that in mind, we created a channel and a contest to enable and encourage them to share their stories with us and with each other.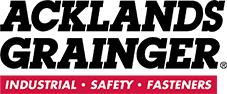 Solving problems emerged as a simple, meaningful promise they could extend to their customers with confidence.
The modesty, typical of everyday heroes, was temporarily lifted and the stories poured in – more than 50! We heard tales of solving customer business problems and stories about tackling challenges for colleagues. We heard accounts of surviving huge, catastrophic events and overcoming small, everydayobstacles. Stories about community. About kindness and thoughtfulness. About ingenuity and skill. About resourcefulness and courage.
These rich stories fueled team pride and provided the inspiration for parallel customer-facing campaigns.
The "Problems Solved" initiative certainly helped bring the authentic Acklands-Grainger culture into sharp focus. The team began to understand themselves as problem solvers. And, as such, solving problems emerged as a simple, meaningful promise they could extend to their customers with confidence.
So where does culture stop and brand begin? For Acklands-Grainger, authentic stories of a shared culture form the very foundations of the brand experience.
Qmates Sarah Harwood, Jamie Keith, Mo Oishi and Karen Ruske have thoroughly enjoyed learning about the culture behind the brand behind the culture behind the brand…