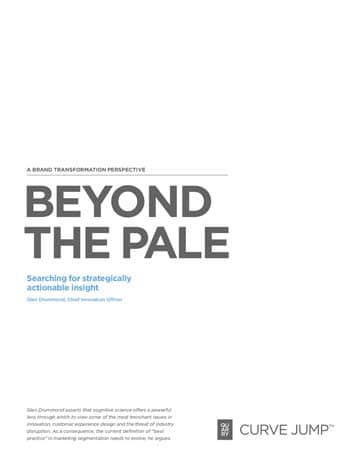 Rethink "the Customer"
Cognitive science has a lot to tell us about why conventional customer segmentation so often fails. Humans have an inherent bias that leads us to embrace broadly rendered "idealized cognitive models" of our customers. Compound this bias with misdirected customer-segmentation best practices and you have a formula that's destined to overlook key "shadow segments." In this article, Glen Drummond, Chief Innovation Officer at Quarry, offers a radically different approach to strategic segmentation—one based on an understanding of customers' "tensions in motivations"—that uncovers these shadow segments and can inspire product-design and customer-experience innovations.
What will you learn?
Read Beyond the Pale to:
Learn about the prototype effect and how it impairs our ability to see meaningful customer segments.
See how understanding the prototype effect provides a new perspective on disruptive innovation.
Gain the benefit of moving beyond the pale to capture actionable insight based on "tensions in motivations."